Let's get to know the best WordPress websites in 2020. WordPress, as most of you are aware, is not just one of the greatest blogging platforms available; it is also a full-fledged content management system (CMS) capable of handling everything from huge enterprise sites to high-traffic magazine publications. WordPress now powers over 40.0 percent of all websites (up from 32 percent in 2017) and is showing no signs of slowing down.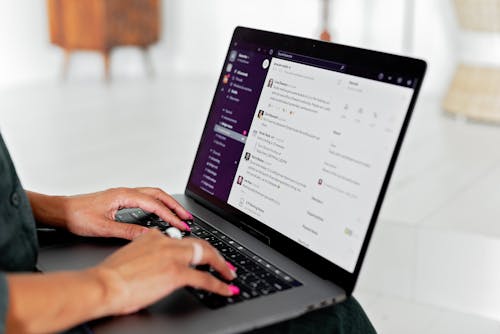 Whether you're getting ready to build your first website or just need some ideas for your next project, looking at some WordPress example websites will assist. How do you determine which sites were built with WordPress, though? You might be surprised to learn how many individuals, corporations, and organizations utilize WordPress to power their websites all over the world.
Building a WordPress website from the ground up is a difficult task. Redesigning an existing website isn't a good idea either. Also, we've put together 5 amazing sample WordPress blogs to assist you to see what WordPress can do to make the process a little easier and offer you some inspiration.
Several variables are coming together to point to the enterprise as the next major driver of WordPress growth. The platform has a long history of excellent recent releases and also a growing number of happy enterprise users who utilize both the commercial and community versions of the program.
Best WordPress websites 2020: best WordPress websites 2020
You can browse thousands of WordPress sample websites to see how the most popular Content Management System (CMS) on the internet is used. To save you time, we've compiled a list of 5 of the greatest for your consideration.
TechCrunch:
This website has a straightforward interface with a grid-like layout. The posts are list in chronological order, with a video component at the bottom. TechCrunch, a WordPress example site, shows how a content-heavy site may present product reviews, news headlines, company profiles, and more in a tidy fashion. Furthermore, TechCrunch is a well-known website that publishes breaking business and technology news. It includes everything from start-ups to cutting-edge technology and new trends.
The Cool Club:
The Cool Club website is developed with a custom look and is known for offering wall art and card games. It has a clean, modern design with animations and distinctive images. This website has an accessible online shop powered by WooCommerce in addition to the best-selling products shown on its homepage.
Katy Perry: best WordPress websites 2020
The official online hub of global pop star Katy Perry is another WordPress example website. From concert dates and announcements to a product shop and videos, it has it all. The design is bright and edgy, which is in keeping with the musician's image.

Amazonia Font:
Amazonia Font's website, where users may buy and trade unique font libraries, has a custom theme. Also, this is one of the most unusual WordPress demonstration pages you'll ever see. Its dark and strong color scheme quickly draws attention. Also, the Amazonia Font site, in particular, has all of its content on a single page. Using the arrow k, visitors can browse the available typeface.
The Next Web:
If you consider yourself a techie, you've probably heard of The Next Web, an online publication. Furthermore, this multinational website, which was launch in 2008, covers all aspects of technology, science, and the internet. This WordPress site has a grid-style design, a sticky major navigation menu, modern visuals and fonts, and also several expandable posts that you may access as you scroll.
Conclusions: best WordPress websites 2020
WordPress is a versatile platform that can be used to build almost any style of website. However, having real-life WordPress sample websites to draw inspiration from might be beneficial when constructing your own site. Also, there are a wealth of WordPress example websites that highlight the different ways the CMS can be utilized, as we discussed in this piece. WordPress sites are using in practically every niche, from technology blogs and Also design studios to media organizations and government institutions.
That concludes our list of ten of our favorite WordPress demo sites. Check out the best python Libraries blog now-Click here..!
Did you like this post?