Underwater waterfalls, Mauritius
Mauritius is located in the Indian ocean some 2000 kilometers away from Africa. It is a tourist paradise.  However, the waterfall is an optical illusion. The sediment of sand and silt created the site. Sand and silt on the ocean floor runoff, pouring down like a waterfall or like the entire island is being sucked down a vast drain. Consequently, this form creates an atmosphere that looks like a waterfall.
It is known to attract tourists from all over the world to see this wonder. Meanwhile, the waterfall is completely safe to swim in or surf all year round.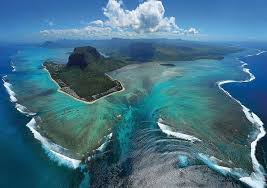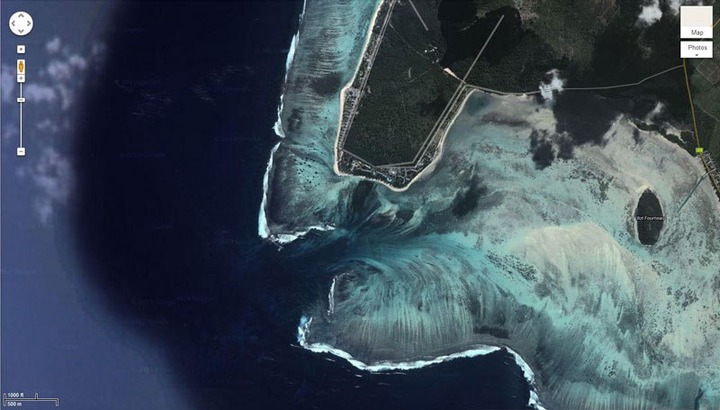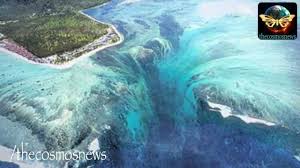 The Ithaa restaurant MaldivesThe Ithaa restaurant Maldives
Ithaa means mother of the pearl. It is built five meters below sea level in the Maldives, and it entertains only 14 guests. The restaurant has an outstanding panoramic underwater view. owing to the size of the restaurant, it is best for private weddings and birthday parties. It is built to host only 14 guests at a time.
Ithaa's entrance is a spiral staircase at the end of a jetty. The 2004 tsunami, which followed the Indian Ocean earthquake, affected the staircase entrance but caused no damage to the restaurant.
Above all, Ithaa is a beauty to behold and a lover's paradise. The site alone is satisfying and appeals to the desire of every tourist.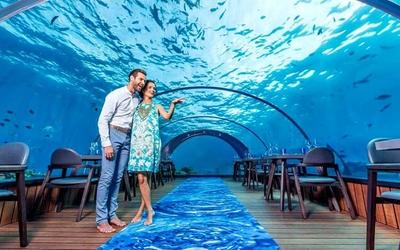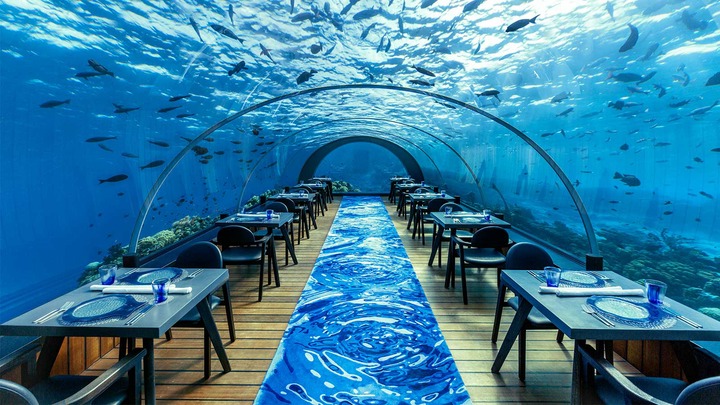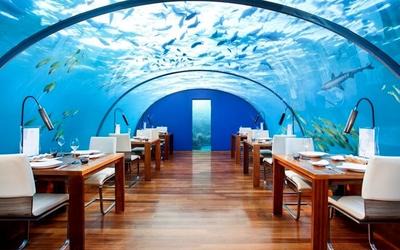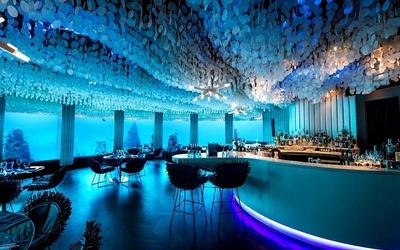 Cancun Underwater Museum, Mexico
This is an underwater art museum featuring different kinds of art and sculptures from Mexican artists. Most of the arts in there belong to British Sculptor Jason DeCaires Taylor. Overall, the Museum has a total of 500 sculptures.
In general, it is a world of underwater statues deep inside the ocean. It costs nearly 100 dollars to dive and see the museum. Tourists troop to the site from around the world to behold the beauty under the ocean.
Additionally, if you are a water enthusiast who loves the alluring water of the ocean, this is the right spot for your next vacation. Your dream to swim through exotic fauna coupled with some interesting art will be met.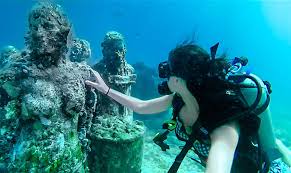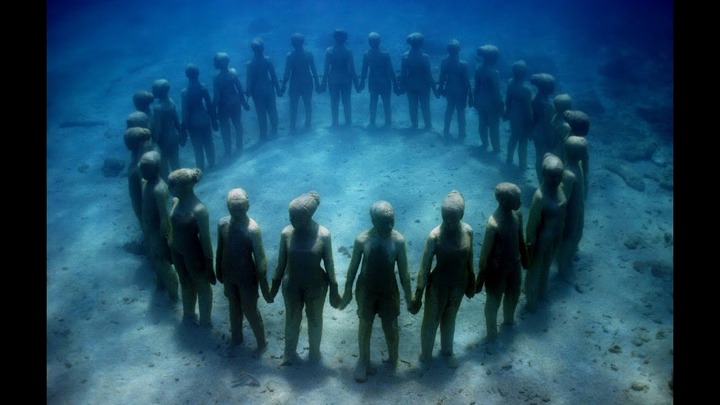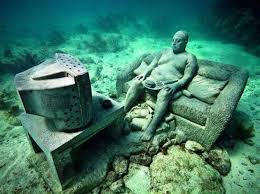 Did you like this post?