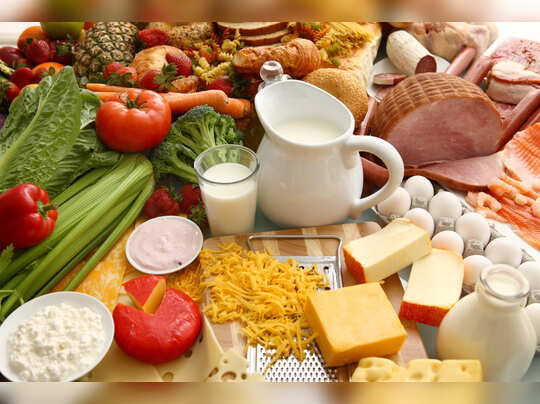 In this article, you can see what are the foods that women should take during pregnancy.
The happiest period is the period of conception in a woman's life. Changes occur physically and mentally in women during pregnancy. While it is true that these changes occur, some are stunned by those changes. Changes during pregnancy are normal.
As mentioned below, the mother should follow a varied, balanced, and nutritious diet, and it must include:
Fruit and vegetables
Aim for five portions of fruit and vegetables per day. They may be in the form of juice, dried, canned, frozen, or fresh. Fresh and frozen (if frozen soon after picking) produce usually have higher levels of vitamins and other nutrients.
Experts stress that eating fruit is usually better for you than just drinking the juice, as natural sugar levels in juice are very high. Consider vegetable juices like carrot or wheatgrass for dense nutrition.
Fiber
Wholegrain foods, such as wholemeal bread, wild rice, whole grain pasta, pulses like beans and lentils, fruit, and vegetables are rich in fiber.
Women have a higher risk of developing constipation during pregnancy; eating plenty of fiber is effective in minimizing that risk. Studies have shown that eating plenty of fiber during pregnancy reduces the risk or severity of hemorrhoids, which also becomes more common as the fetus grows.
Protein
Sources of protein include meat (but avoid liver), fish (however, avoid fish that is high in mercury such as shark/flake, marlin or broadbill/ swordfish), poultry, eggs, beans, legumes/beans, and nuts. Eat some protein every day. Choose lean meat, remove the skin from poultry, and cook it using only a little fat.
Make sure eggs, poultry, pork, burgers, and sausages are cooked all the way through. Check that there is no pink meat and that juices have no pink or red in them. Try to eat 2 portions of fish a week, one of which should be oily fish such as sardines or mackerel.
Healthy snacks
If you get hungry between meals, don't eat snacks that are high in fat and/or sugar, such as sweets, biscuits, crisps or chocolate. Instead, choose from the following nutritious snacks:
sandwiches or pitta bread filled with grated cheese, grilled chicken, mashed tuna, salmon or sardines, and salad
salad vegetables, such as carrot, celery or cucumber
low-fat yogurt hummus with bread or vegetable sticks
ready-to-eat apricots, figs or prunes
vegetable and bean soups
unsweetened breakfast cereals, or porridge, with milk
milky drinks or unsweetened fruit juices
fresh fruit
baked beans on toast or a baked potato
During pregnancy, pregnant women should take more calories with the baby. A person who normally eats 2,200 calories a day needs to take an extra 300 calories of nutritious food if they are pregnant. That is, in addition to the average food intake, the baby in the womb should eat extra.
Pregnant women should drink 6 ounces of milk a day for up to four months. It provides the baby with the calcium it needs.
If you eat a lot of raisins for sweet, vomiting will occur. If you are dizzy, you can drink glucose and Horlicks.
Do not take any pill without asking the doctor for headaches, fever, cold, toothache, etc. Do not eat too many fruits and vegetables that are hot.
Inedible fruits are guava, papaya, pineapple, black grapes. Fruits to eat daily: Apples, green grapes, pomegranates, oranges.
Shrimp, chicken, etc. are also very hot. It is better to avoid all this too. Chicken can be made with a lot of yogurts and eaten a little.
Broccoli and spinach are high in iron. Both of these can be cooked and eaten frequently. Spinach soup can also be made and drunk.
Buy a lot of gooseberries and distill sugar syrup, boil the gooseberry in it, soak it in syrup and eat it once a day. Use little chopped apricot, garlic, anise.