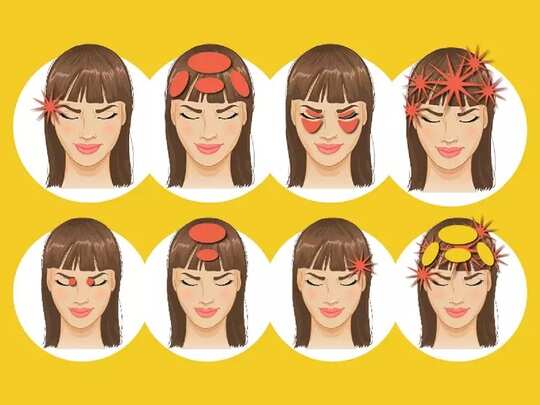 At present, everything is computerized. Thus the work we do is also computer-related. A lot of people suffer from headaches due to sitting at the computer for a long time and stress at work. This headache problem is not the same for everyone. Its nature and treatment methods vary depending on where they come from.
Rheumatism of headaches
One of the biggest problems we often face is "headache". We can't do any work without a headache. It can give such a headache. It sometimes seems as if the head can be scratched and put down. When the blood flow to the brain is not regular, stress often causes headaches. So far, only two types of headaches are known as: normal headaches and migraines. But doctors say the type of headache varies depending on where it comes from. They say that this headache can be corrected by giving treatment accordingly. They suffer from this headache problem even when the eyes work tirelessly. Here are some common types of headaches and their treatment options.
Types of headaches and places to come
According to our World Health Organization if there is one thing that all people complain about, it is the headache. Most people suffer from this headache harassment from time to time. Also, they sometimes take painkillers themselves when the headache is severe.
Is it right to do this?
It is wrong to take pills on our own without fully examining anything. Not all headaches are the same. Experts say its treatment will vary depending on where it comes from.
By learning about the types of headaches like this we can treat them according to its severity.
Migraine Headaches
Migraine headaches do not usually go away. It will last for several days. The headache will be on one side. Beat that beat. Seeing the light and hearing the noise can be annoying. Why vomiting and nausea can often be caused by this single headache.
These migraines are more common in women than in men. Women are three times more likely to have a migraine than men. The main reason for this is "stress". People who are depressed are more likely to suffer from this single headache. There are still a few reasons why this single headache can come on. Lack of proper sleep, not eating from time to time, insufficient hydration, hormonal imbalances, and allergies are some of the common causes of migraines.
You may see zigzag lines, glowing light, black dots, or star-shaped dots, just as the lights flash before your eyes before this single headache comes on.
Drugs
About 3-13 percent of people with this migraine take painkillers. Of these, 38 percent need these drugs. If this migraine lasts for 3 to 6 days, it is a good idea to see a doctor immediately for clarification.
Tension Headache
Some people start having headaches when they have tension. This is called tension. This headache does not beat to a pulp. But the pain around the head will start. It looks like a sack that encloses with a drawstring. People who are depressed experience this headache problem. You can buy and use OTC medicines directly for this headache without a doctor's prescription. But if this headache persists, consult a doctor.
Sinus Headaches
These headaches usually occur when we have a cold. This headache is caused by mucus stagnant in the skull and airways. You will feel pressure in the eyes, cheeks, and teeth. Facial pain is a symptom of this. Sometimes nasal congestion goes away without smell.
Treatment
The first step in treating this headache is to loosen the mucus. A lot of people misunderstand migraine as a sinus headache. But 90% of sinus headaches are likely to be caused by a single headache.
Thunderclap headache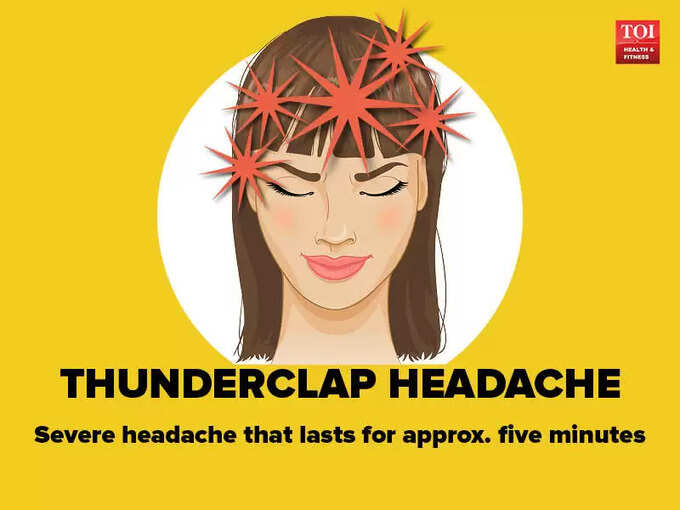 Suddenly the head starts to ache like thunder. That's why we call it the Thunder Club Headache. Once every 60 seconds, the head will start to contract. This headache can be a sign of a life-threatening condition as the pain is intense even if it lasts for 5 minutes. Symptoms may include headache, stroke, cerebral hemorrhage, cerebral hemorrhage, cerebral hemorrhage, and cerebral hemorrhage. See a doctor immediately if you experience this type of headache.
Cluster headache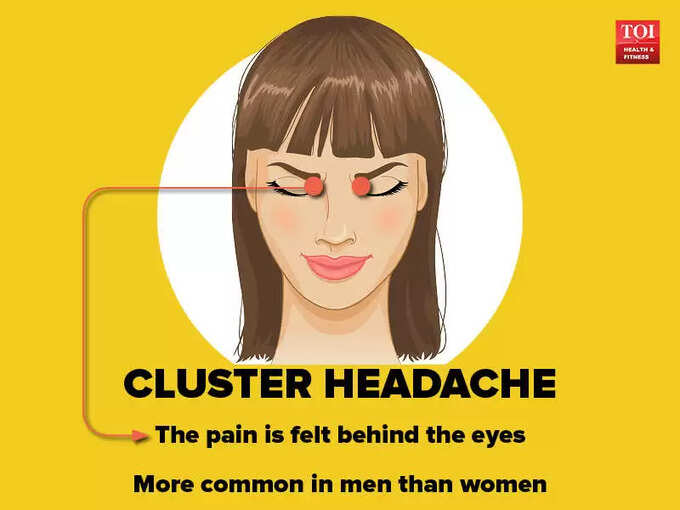 This headache occurs in the area behind the eyes. Causing pain behind one eye at a time. Swelling, redness of the eyes, sweating, and burning of the eyes, the pain is severe. Symptoms include nasal congestion and watery eyes. This headache can last from 15 minutes to 3 hours. Sometimes you can even feel up to 4 headaches a day.
They will feel this headache in the spring. Men are more prone to this headache than women. It is best to go to the doctor for treatment for this headache.
Inflammatory headache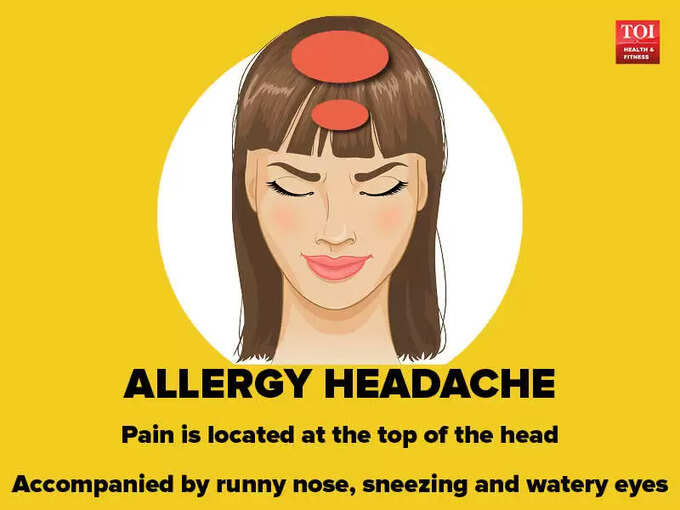 Inflammatory headaches are usually caused by inflammation of the airways. Symptoms include runny nose, sneezing, and tearing. These headaches are common in the spring. It can also be caused by allergies to certain products. So you need to stay away from substances that cause you inflammation.
Headaches caused by this inflammation usually occur when the seasons change. These problems occur when we try to adapt to the humidity of the air caused by seasonal changes.
Airplane headache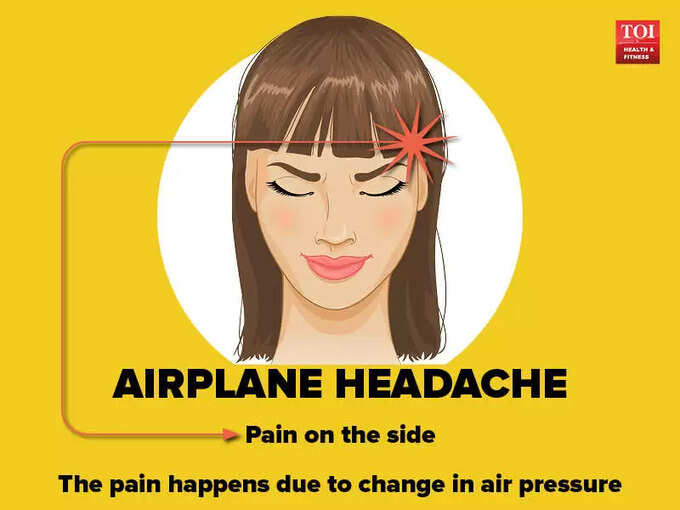 One from every 12 people experiences this headache. Pain is induced on one side of the head due to air pressure. Drink enough water to keep the mind calm. You can reduce this a bit by taking more OTC medications. Due to dehydration and dehydration, your body is exposed to high levels of air pressure. At such times the headache will start as if something is dripping from the top of the forehead. The most important reason for this is that your body does not have enough fluid. Fix it first.
Exercise headache
According to the American Migraine Foundation, these headaches occur when people engage in strenuous activities such as exercise. If severe it can last from 5 minutes to even 3 days. This headache is rare but will go away after 6 months. This headache can be one-sided or two-sided. It can also cause nausea and vomiting. Headache piercing. So take a nap and start relaxing before doing these headache triggers
Medical disclaimer for the site:
The statements made in this website have not been evaluated by the Food and Drug Administration and represent the opinions of the authors. The authors are not medical doctors and do not engage directly or indirectly in diagnosing disease, dispensing medical advice, or prescribing the use of any products or services as treatment for sickness or disease. This information is for educational purposes only and is not intended to replace consultation with a qualified medical professional.
Did you like this post?