Clemens Westerhof, erstwhile coach of the Super Eagles of Nigeria has sued his former assistant over allegations bothering on the former's last match as Super Eagles coach. The quarter-final match of USA 94 played between Italy and Nigeria. The game ended 2-1 in favour of the Azzurri of Italy.
Westerhof has dragged his former assistant to Rachbank Gelderland High court in Arnhem, Netherlands. He is praying the court for damages against Bonfrere Jo for alleging that he sold the match between Italy and Nigeria for $100,000
The said match broke the hearts of Nigerians as that was our first participation in the senior world cup. Having beaten Greece and Bulgaria and losing 2-1 to Argentina inspired by a drug-abusing Maradona, the stage was set for Italy to go down.
Nigeria started brightly, scoring the first goal through Emmanuel Emenike but a late comeback saw the Azzurri snatch victory in extra time with ten men.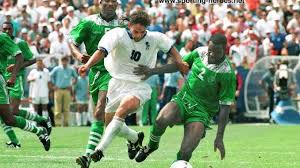 Westerhof and Bonfrere represent the two most successful coaches in the history of Nigeria football. While Weterhof gave us an African nations cup and a second-round world cup finish, Bonfrere gave us the only Gold medal we have in football till date two years later in Atlanta USA.
According to Vanguard news, "sometime in April 2020, Bonfrere was widely quoted by the Nigerian media of having said in an interview with highly reputable Sports Radio, Brila FM. That his former principal and colleague, Coach Clemens Westerhof sold the World Cup group match, which Nigeria lost 1-2, no thanks to a Roberto Baggio second-half brace.
Bonfrere, said in the interview, "Yes everyone blames the coach. The coach did something wrong and we lost before the game started," Bonfrere revealed".
He continued, "He sold the game for $100,000, that's why we lost against Italy. If you don't believe it, you can ask the players."
Westerhof has made real his threat that Bonfrere Jo should be ready to prove the allegation in a court of law. As expected, Westerhof, who is Nigeria's best coach ever, foreign or local, rose in defense and vowed to clear his name. He accused Bonfrere of deliberately trying to bring his name to disrepute among Nigerians whom he knows to love him so much.
When cross-examined at the court, Bonfrere Jo denied ever saying anything of that sort. He accused Brila FM of a radio house in Nigeria of framing him and causing bad blood in the process between him and his former boss.
Bonfrere maintained that Brila FM lied against him. Bonfrere was represented by M. Van Kallen, a legal practitioner from Solution Chambers while Westerhof, represented by Timon Boer of the Boer En Van Wees Chambers. The case will come up for further hearing in two weeks.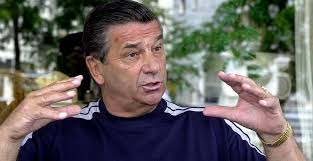 In the quoted interview with Sports Vanguard earlier, Westerhof recalled how he felt betrayed by his former number two at the Pre-Nations Cup training camp in Papendal where he plotted with a particular NFF official to relocate the team.
"I then knew he was a green snake under the green grass. I asked him to leave the camp immediately. I sacked him. I told them I did not want him again in the team. But some people begged for him, and he returned to the team."
The last of this lawsuit is far from ending, as Brila FM comes into the mix. Back in April 2020, Brila had an interview with Bonfrere Jo where a lot of discussions took place, including the 1994 world cup and reasons Super Eagles lost to Italy.
We will look forward to hearing the outcome in two weeks.
Sources: Westerhof sues Bonfrere over allegations of match-fixing. https://www.vanguardngr.com/2020/07/westerhof-sues-bonfrere-over-allegations-of-match-fixing/
Did you like this post?