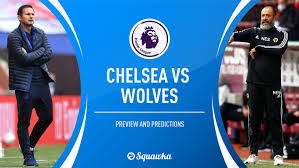 The premier league final day is upon us once again with its associated intrigues. The match between Chelsea and Wolverhampton Wanderers at Stamford Bridge has a lot on offer. Chelsea needs a point to be sure of making the Champions League, while Wolves can guarantee a sixth place and qualification for the Europa League if they win.
Chelsea is aiming to win six consecutive home Premier League games for the first time since October-December 2017 when they achieved seven in a row under Antonio Conte. On their part, Nuno Espirito Santo's side has gained an unrivaled 21 points from a losing position this season, and also surrendered the fewest points (4) when ahead.
It promises to be an explosive match; nevertheless, some facts about the previous meeting suggest that Chelsea may come out of this match unscathed. Let's take a look at the events below:-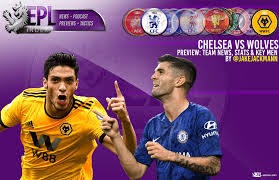 1. Chelsea is unbeaten in all five of their Premier League home games against Wolves: Chelsea have not lost at Stamford Bridge to Wolves in all their premier league games played since the latter got promotion back to the premier league in 2018. Chelsea has won four and drawn one.
2. Wolves are winless in eight away meetings in all competitions since March 1979: Did you get that? Ron Harris, Ray Wilkins, and Clive Walker were playing the last time when Wolves won at Stamford Bridge in March 1979. Few weeks before Chelsea were relegated to the old Second Division. Tommy Langley opened the scoring, but goals from John Richards and Bill Rafferty secured a 2-1 win for the visitors.
3. Chelsea had not lost their final match of a Premier League season when it was at Stamford Bridge since 2002: That's a whopping eighteen years. It's been eighteen good years Chelsea lost a final day premier league match played at the Stamford Bridge. Aston Villa was the last victor at the Bridge back in 2002. They have won seven and drawn three during that time.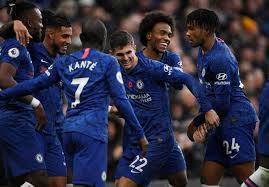 In the meantime, there is an epic clash scheduled for Stamford Bridge today. The match has all the trappings for a classic premier league match. Who will come out victorious? Ninety minutes of action will answer that.