The final day of the current premier league season is upon us. Liverpool has the trophy already, but there is still much to play. The two remaining champions league spots are still up for grabs.
Manchester United, Chelsea and Leicester City are slugging it out on this final day of the premier league. Manchester United will look to avoid a defeat while Leicester must go all out for glory.
Manchester United came back post-COVID 19 hiatus blazing in form albeit their last two matches in which the struggled against Chelsea and West-ham. On the other hand, Leicester has not maintained the form which saw them comfortable in the third position before the COVID 19 enforced break.
Manchester United, currently on third needs a draw to secure Champions League football. Leicester needs an outright win against the red devils. Leicester can still find a route back into the champions league places if Wolves beat Chelsea and they secure a draw against Manchester United.
The critical battle point of this match will happen between Harry Maguire of Manchester united and Jamie Vardy of Leicester.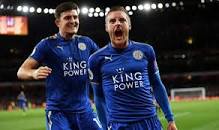 Coming into this match, these two players have a history. Apart from having played together for Leicester, both are lads from Sheffield. The extreme pace, striking instincts, and sheer bloody nuisance value of an in-form Vardy will be up against Manchester United's £85million big burly center-half.
If Leicester can get him involved, Vardy will have some success against his former teammate. The critical question, as ever, is can they get him into the game regularly? His pace is a constant worry to any opposition; in this battle that, will be his greatest weapon.
Currently, the highest goal scorer he will come into the game with confidence. On the other hand, Maguire will need a contingent plan to cage Vardy. Pace to pace he cannot match Vardy. Consequently, this will depend on who he pairs with at the back of the Manchester United defense.
Maguire has been in form since he arrived from Leicester except for occasional flaws which he prays against today. The 85- million-man is yet to prove critics wrong. Opinion divides as to whether he is worth his price.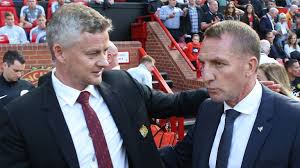 The last time Leicester won in their past 13 Premier League home games against Manchester United was a 5-3 victory in September 2014. They have drawn four and lost eight of the other 12 matches.
The match-up today between Slabhead and Steptoe(As the two famously called themselves in a tweet) will be exciting to watch.  We have an exciting match on offer here.