Coffee is one of the favorite drinks of many people. It gives people mental peace, relief from their stress. Coffee is not just a drink for many coffee lovers, they say "it's their emotion!!" What's your opinion on coffee? Do let me know! Now, let's us see some of the tastiest coffees and their easy recipes to make at home!
Black coffee is the purest form of coffee, helpful for weight reduction as it controls the metabolism and helps you keep awake for your busy daily routine. Here are the steps to make black coffee at home.
Take a cup of water and boil it.
Add a spoon of coffee powder and let it also boil along with the water.
Boil until the coffee powder gets dissolves in the water and your black coffee is ready.
You can add sugar as per your requirements but drink it without sugar for good results and enjoy the original flavor of coffee!!
I can say, this coffee is a base for many other coffees. Thickest style of all the coffee. Here is a simple method to make it at home.
Take a bowl, add some water and let it boil
Take few spoons of espresso coffee or coffee powder which is not instant, and add this to your hot water.
You can use a french press or a traditional coffee brewer to make espresso or just use a bowl and coffee powder and let it sit for around an hour.
Extracted coffee is your espresso and serve it hot!!
You can add sugar according to your taste or skip it to enjoy the original flavor if coffee.
3. Doppio
Also called as double espresso, also has the same method to make it but adding some more coffee!
Take a bowl, add more coffee powder  and some water (a spoon).
Beat it until it turns to a thick paste
Add some hot water and mix it. your thick, delicious doppio is ready.
Its up to you to add sugar.
4. Latte Coffee
Latte coffee is also called as 'filter coffee' especially in south of India. This is not an instant coffee but can be stored for further usage. To sip the best  taste of latte coffee, you got to visit south Indian coffee stalls!! Don't worry, I'll tell you the simplest recipe to make it at home.
Take some coffee powder and add some hot water and filter it.
You can use a traditional filter or you can purchase the coffee filter which is easily available in the market.
After you filter the coffee and water , keep aside the decoction ( mixture of coffee and water)
Take a cup, add some sugar and decoction along with some milk and mix it well. And your hot latte coffee is ready to serve!
5. Capaccino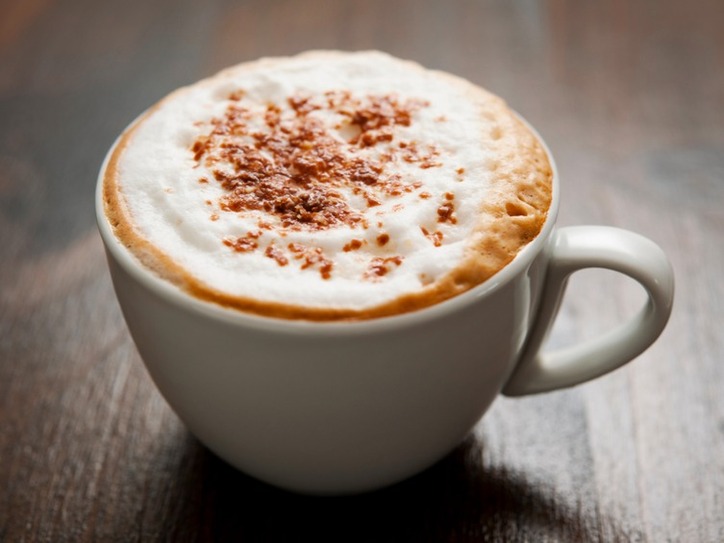 Ever visited a cafe? Cappaccino is one of the most ordered coffee in the cafes. right? It is made using instant coffee powder. Here is the recipe!
Take some hot/cold milk and whisk it. Use a machine or don't worry just grind the milk in a mixer.
Turn the milk to a foam texture.
Take a cup, add some coffee powder, and  sugar and beat it until it becomes a thick paste and light brown in color.
 Take a cup and transfer the prepared paste. Now add the foamy milk and mix it gently.
Serve it hot!!
6. Mocha Coffee
To enjoy the double taste of coffee and chocolate, try mocha coffee! Very easy to make and yummiest  coffee of all the coffee types. Here the process to make it at home.
Take a cup, add a spoon of coffee powder, sugar and  cocoa powder. Take a spoon or two of hot water and start mixing it until it becomes a fine thick paste.
Or, the alternative way is to melt a chocolate of your choice in hot water and add a spoon of coffee powder and sugar and mix it.
Now take a cup, add the prepared mixture to some foamed hot/cold milk and gently give it a mix.
Sprinkle some cocoa powder/ chocolate /chocolate syrup on the top it make it  more beautiful. And your mocha coffee is ready to serve!
7. Irish Coffee
Are you a whiskey lover? Then add this coffee to your favorites list. This coffee is also a doubled flavored with whiskey! don't worry, it is also easily made at home. Here's the process.
Take some water and coffee powder and prepare some decoction.
Take some whipping cream and beat to lightly and allow it to cool.
Now, take a glass ,add some sugar, a shot of light whiskey (preferably Irish whiskey)  and some hot decoction. Give it a mix.
Add the remaining decoction and for the final touch add the cool whipped cream on the top. Enjoy the hot and cold and alcoholic coffee!!!  Winters are the best time to enjoy this coffee
8. Affogato Coffee
 It is an Italian dessert, a mixture of espresso and vanila ice cream. The process goes like this,
Brew some coffee like you do in espresso.
Take a cup, add two scoops of vanila ice cream and grate some dark chocolate on it.
Now add the hot brewed coffee into the glass and it is ready to serve!!
9. Mazagran Coffee
This coffee is very popular in Portugal. It can be also called as "iced coffee lemonade". The best preferred drink during summers. The easiest way to make this coffee is,
Take some black coffee and cool it.
Take a cup, add some black coffee, sugar as your taste and some lemon juice and mix it well.
Serve it with a lot of ice cubes and the coffee is ready to serve.
10. Frappuccino Coffee
Popularly available in Starbucks. This is the cold version of cappuccino . You can also try this cold version of mocha, latte etc.  Here is the process to make it at home.
Take some coffee powder and little water and beat it to make a paste and light brown color.
Take a mixer jar and add coffee powder, some sugar, milk and ice cubes.
Grind it well and transfer the coffee to a glass.
Now add some whipped cream on the top and add some more ice cubes if u want it to be more cold.
Your Frappuccionpo is ready to serve!!!
These are my favorite and top 10 best coffee. Try your favorite and let me know in the comments, your favorite type of coffee.
Did you like this post?